From 25th to 27th, the 11th Knowledge Management & E-Learning Workshop was held in Room 208, Broadcast Building, Beijing Normal University. This time we are honored to invite three distinguished researchers, Prof. Nail Winters, Prof. Miguel Nussbaum, and Prof. Minhong Wang, here to share their thoughts with us. Dr. Niall Winters is an Associate Professor of Learning and New Technologies at the Department of Education, University of Oxford and a Fellow of Kellogg College. He is co-Director of the Learning and New Technologies Research Group, Director of the MSc Education and a co-editor of the British Journal of Educational Technology (BJET). Miguel Nussbaum is a professor at the Computer Science Department of the School of Engineering of Pontificia Universidad Católica de Chile. He has almost 100 papers in journals of the ISI (web of science) catalog with more than 6300 citations in Google Scholar. Minhong (Maggie) Wang is Professor and Head of Division of Information and Technology Studies at the Faculty of Education, the University of Hong Kong.
Prof. Maggie WANG hosted the meeting, and Prof. Yu LU, director of Artificial Intelligence I Lab, Dr. Baoping LI, director of Learning Science Lab and Dr. Ling CHEN, director of Integrated Application Lab attended the meeting.
On the 25th, Miguel Nussbaum started his speech on Teaching 21st Century Abilities. He thinks that we have to understand the construction of knowledge, beyond the teaching of academic contents, addressing the instruction of the so called 21st century abilities. The purpose of this talk is to show how to transform the teaching experience of our daily practice, into one that considers creativity, critical thinking and conation. It presents how we can transform the paradigms of pedagogy, through peer evaluation in a collaborative environment that addresses the previous aims.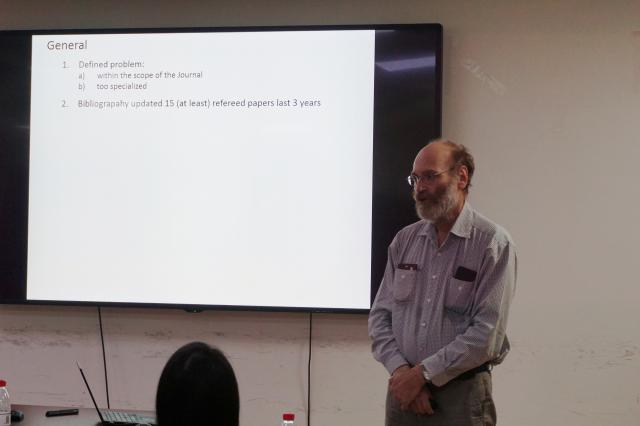 Prof. Miguel Nussbaum In the Speech
In the speech From Active-in-Behaviour to Active-in-Thinking in Learning with Technology, Prof. Wang presented studies that offer insights into how active-in-behaviour can be better expanded to active-in-thinking in learning with technology. The focus is on innovative design and use of learning technologies or technology-enhanced learning environments that may empower active and higher-order thinking for effective learning and performance improvement.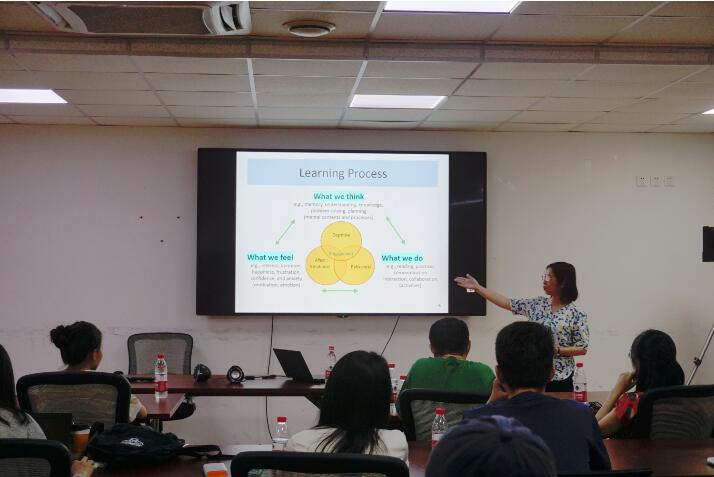 Prof. Winters then talked about Support Young People to Build Cloud-Based Artificial Intelligence Applications. He discussed the development of an open-source programming tool that enables non-experts to construct AI applications, and their associated web-based learning resources for young people. The library they have developed includes tools for creating models, defining the training and validation datasets, undertaking training, and model prediction. He then goes on to discuss three sample applications: (a) learning mathematical functions from examples; (b) attempting to predict an outcome given historical data; (c) learning to win when playing Tic-Tac-Toe.
On 27th, the two lectures are warmly welcomed by all listeners. Prof. Winters and Prof. Nussbaum give two talks respectivley, My Experience as Co-Editor of Computers & Education and My Experience as Co-Editor of the British Journal of Educational Technology (BJET) and What We Expect from Authors. In their speeches, they mentioned why the writers fail, the strategy to organize a paper, the key issues of a paper. In Prof. Winters's talk, he discusses what makes a good paper, what types of papers we are looking to publish and who are main audience. Ample time are given over to a Q&A session where a large number of authors talk about research in progress that they want to submit to BJET.