Reported from Hungary: 13th International Conference of Mobile Learning
---

On April 10-12, 2017, the 13th International Conference of Mobile Learning 2017 (ML 2017) was successfully held in Budapest, Hungary. The three-day conference consisted of a main forum and three sub-forums, with their themes covering mobile learning, information systems, and digital society. Approximately 200 experts and researchers from around the world attended. The sub-forum on mobile learning attracted more than 50 researchers from over 20 countries. 29 of the best papers were selected and published in the International Journal of Mobile and Blended Learning, with the subjects concerning a number of aspects of mobile learning ranging from theoretical research to explorations of methodology and practical application. This sub-forum provided an opportunity to present and discuss the development of mobile learning. Director Xiaowen Li of "Mobile Learning" Ministry of Education-China Mobile Joint Laboratory and Doctoral student Qi Wang of the Advanced Innovation Center for Future Education (AICFE) participated in this entire sub-forum, in which they focused on select studies for more in-depth discussion with researchers.

Worldwide, experts and researchers have discovered hot topics in the field of mobile learning, including mobile-based flipped classrooms, context-awareness in learning, e-learning environment construction, adaptive learning and more. In the information age, with new technologies emerging constantly, these current studies are mainly seeking to enhance the learner's learning experience, promote the learner's access to adaptive learning resources and enhance experts' recommendations and learning results. Recently, the main technologies of mobile learning include adaptive technology, context-aware technology, artificial intelligence, knowledge mapping, ontology technology, wearable technology, and reality enhancement technology. This conference also discussed the relevant applications of these technologies. For example, an expert from Taiwan expressed concern about the role of context-aware technology in student training in medical schools; an expert from Russia called attention to current adaptive technology and developed a related experimental study of learning apps (Figure 1); some researchers focused on the role of ontology technology in supporting the mobile learning content recommendation process and designed an ontology model (Figure 2).
Clearly with the development of technology, the current mobile learning field increasingly generates an important impact on learning, attracting the attention of more and more researchers. However, we must recognize that the current level of technical integration in mobile learning is relatively limited, the learner's learning experience is poor, and the integration of teaching methods and principles cannot progress further. Therefore, in future research, global researchers need to focus on and carry out the design and development in applications according to the most current developments in education, so that mobile learning can measurably and effectively promote learners' learning.

In view of such problems, the experts in the conference discussed issues AICFE is concerned with regarding future developing trends. AICFE, with the Smart Learning Partner and Learning Cell as support, has carried out theoretical and practical innovations in the education field and developed specifications for learning resources organizing standard based on Learning Cell; as well, they carried out studies on subject knowledge-based smart online learning services. In addition, AICFE carried out large-scale educational applications. In this, AICFE relies on users to improve the resources and data, and has set up the learning service platform (in which the production, learning and research are integrated as a whole) with education and teaching principles as support, learning cell concepts as a guide, and user incentives as the driving force. Depending on the Learning Cell prototype, AICFE will make continuous improvements. In addition, AICFE will explore the theory, technology and application of adaptive and mobile learning, and in this vein strengthen the tracking and promotion of the international research frontier.
ML 2017 is not the end but rather a new start. AICFE has applied to the International Association for Development of the Information Society (IADIS) for holding ICEduTech 2018. Pedro Isaias, chairman of IADIS, chairman of the International Conference of Mobile Learning, and professor of University of Queensland, Australia, expressed his appreciation and support in that regard. AICFE will continue to build the international platform for cooperation, collaborate with world-class experts and research institutions, attract and bring together the leading talents from around the world, and jointly promote research in the key areas of future education and tech in order to build a bastion for global future education research.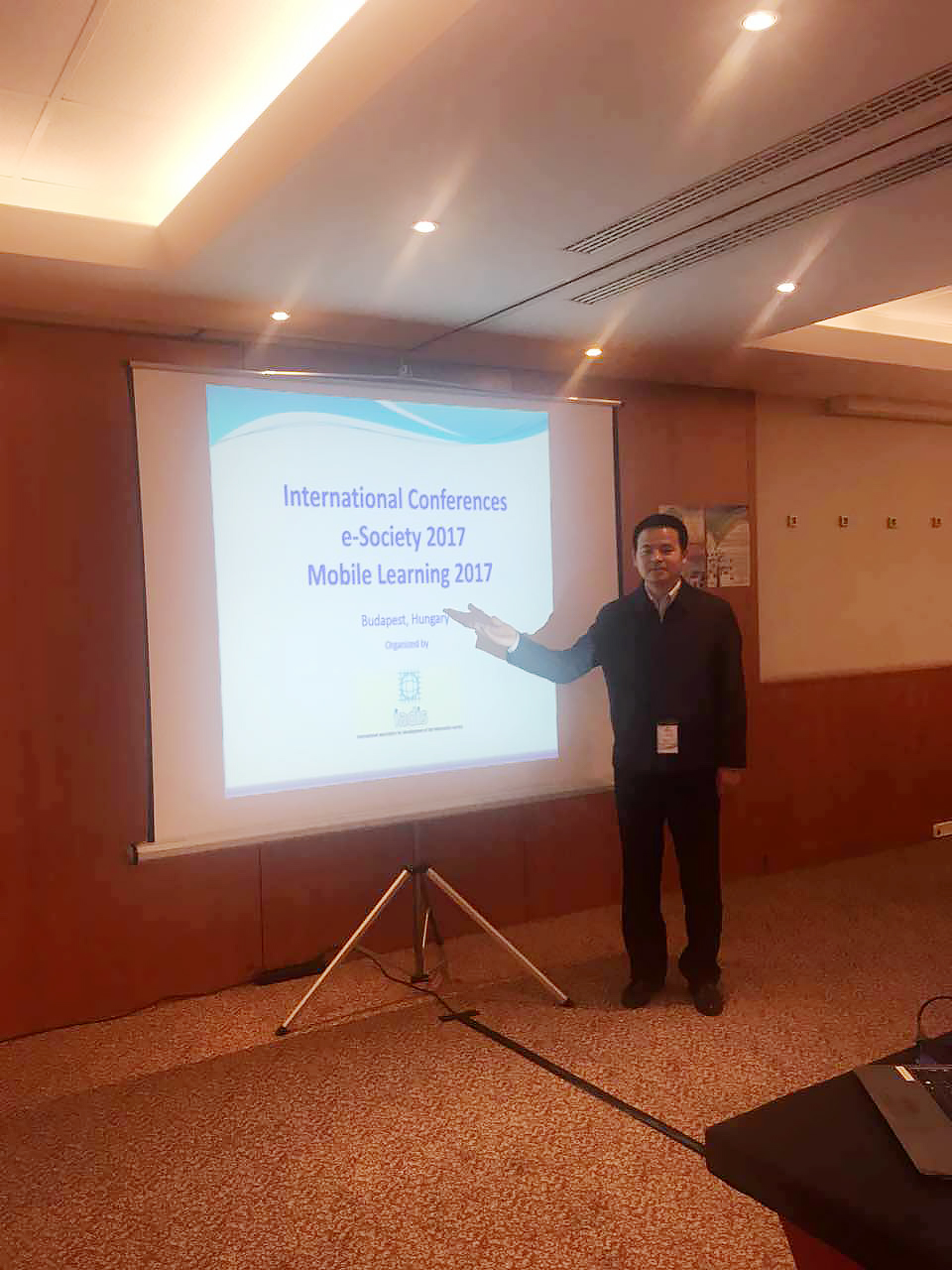 Director Xiaowen Li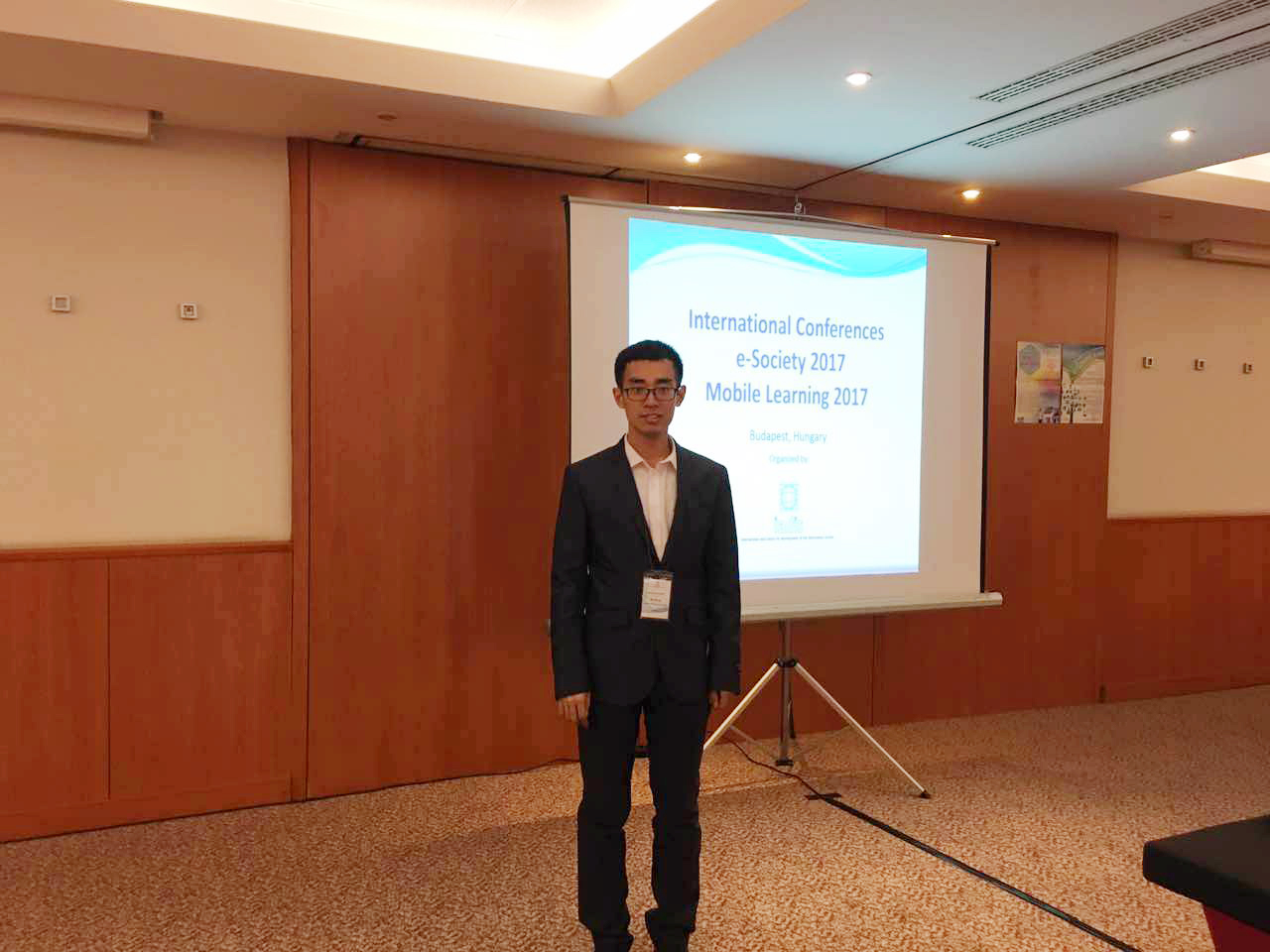 Doctoral student Qi Wang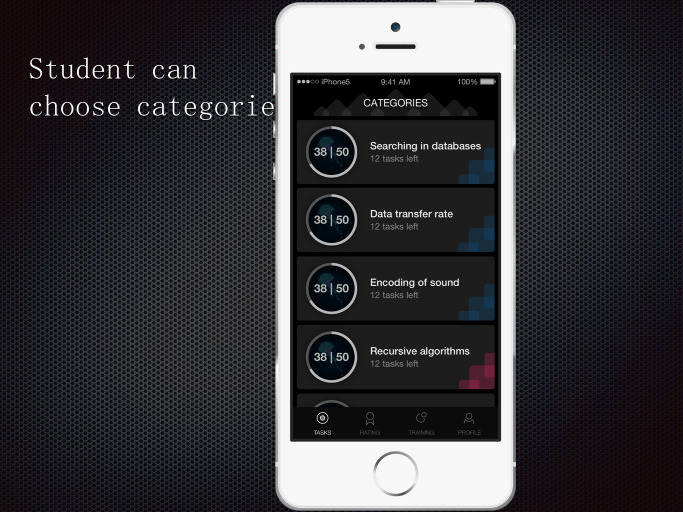 Figure1


Figure 2