Reported from Finland | Sino-Finnish Joint Learning Innovation Institute Conference: Global Challenges in Education
---
During August 26-29, 2017, Beijing Normal University, as the leading unit, invited 40 delegates from Central China University, Southwest University, East China Normal University, Northeast Normal University, and some other universities and enterprises to visit Finland and attended the Sino-Finnish Joint Learning Innovation Institute Conference: Global Challenges in Education. Professor Shengquan YU, the Director of Education ICT Center of Sino-Finnish Joint Learning Innovation Institute (JoLII) and Doctor Baoping LI, the Director of Learning Science Laboratory of Advanced Innovation Center for Future Education (AICFE) at Beijing Normal University attended the conference.
In the council meeting on August 27, Professor Shengquan YU introduced cooperation, research projects, and five-year plan to 30 council members from Finland and China. Professor Riitta-Liisa Korkeamäki from Oulu University and Professor Ari Korhonen from Aalto University discussed with Professor Yu and Dr. Li on the education application of ICT, educational data mining, and learning analytics to explore potential cooperation opportunities.
In the morning of August 28, more than 130 people from different organizations attended the JoLII Conference: Global challenges in education, including Finnish Ministry of Education and Culture, Finnish National Agency of Education, Academy of Finland, Embassy of China in Finland, universities and enterprises. Professor Yu shared working projects including the AI Tutor program on behalf of Education ICT Center to all attendees.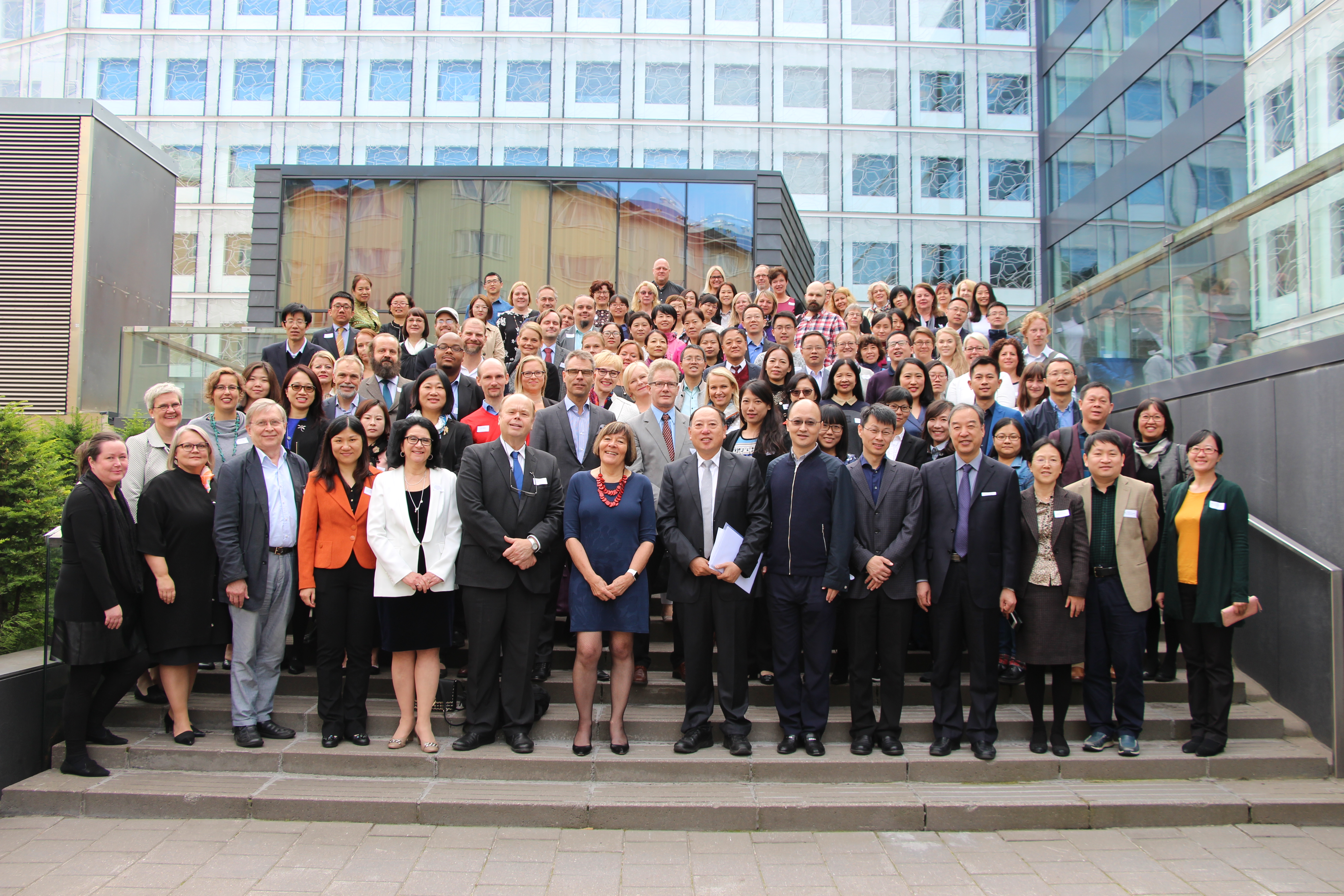 Group photo of the Sino-Finnish Joint Learning Innovation Institute Conference: Global Challenges in Education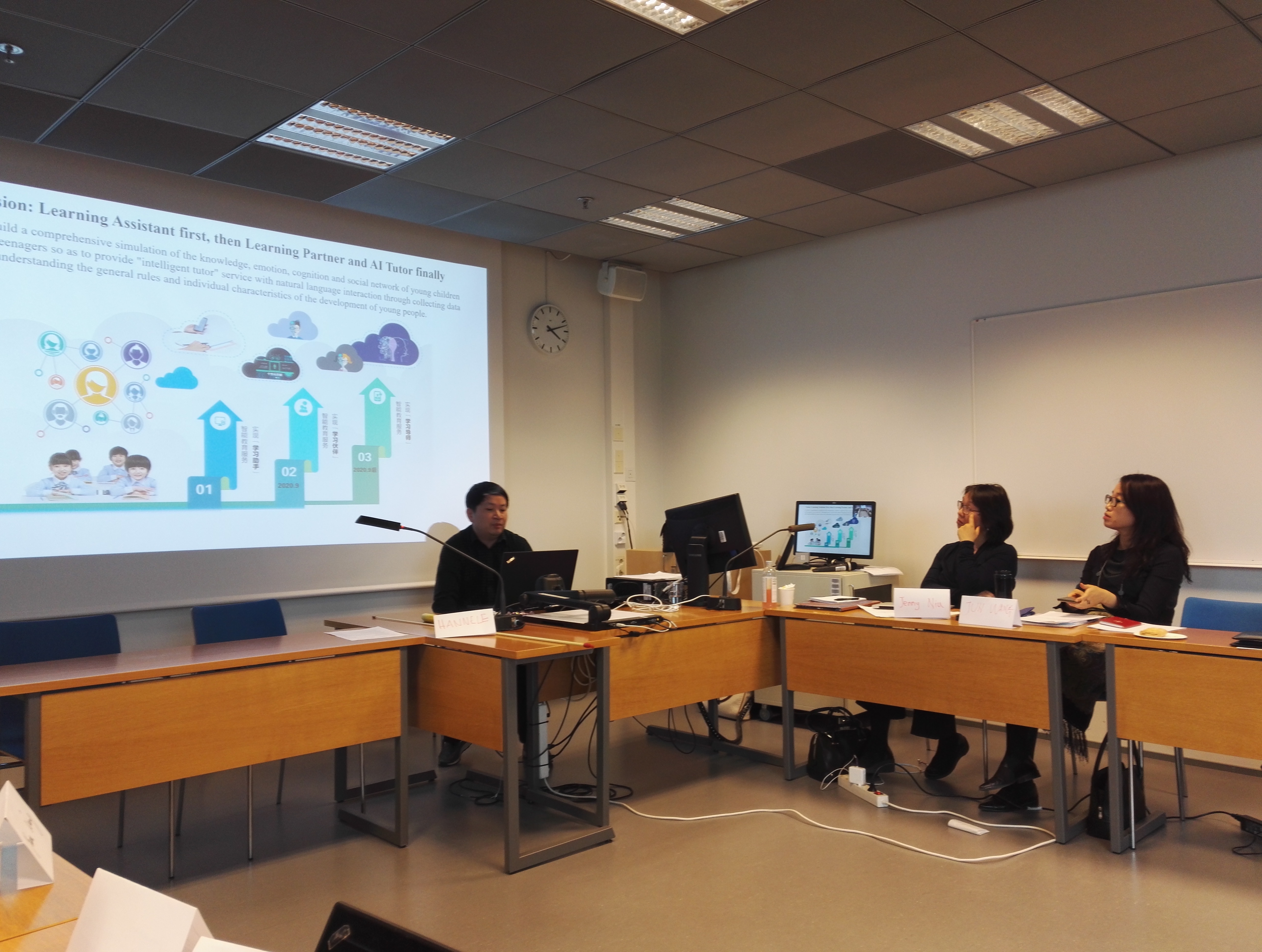 Professor Shengquan YU introducing Education ICT Center in the council meeting
In the morning of August 29, Professor Yu and Doctor Li visited Aalto University and attended the AI Workshop. Professor Yu gave a keynote speech on Local Education Quality Analysis and Improvement Based on Big Data. It stated that educational big data shows student's personal traits, knowledge and capability structures. And then provide smart recommendation, including learning resources and tutors for individual student. A system named Smart Learning Partner has been built and implemented based on the framework. Doctor Li then introduced working research projects related to AI and big data, especially AI Tutor Program. In the afternoon, delegates from China visited LUMA Center, communicated, and discussed Finnish successful experiences on STEM education.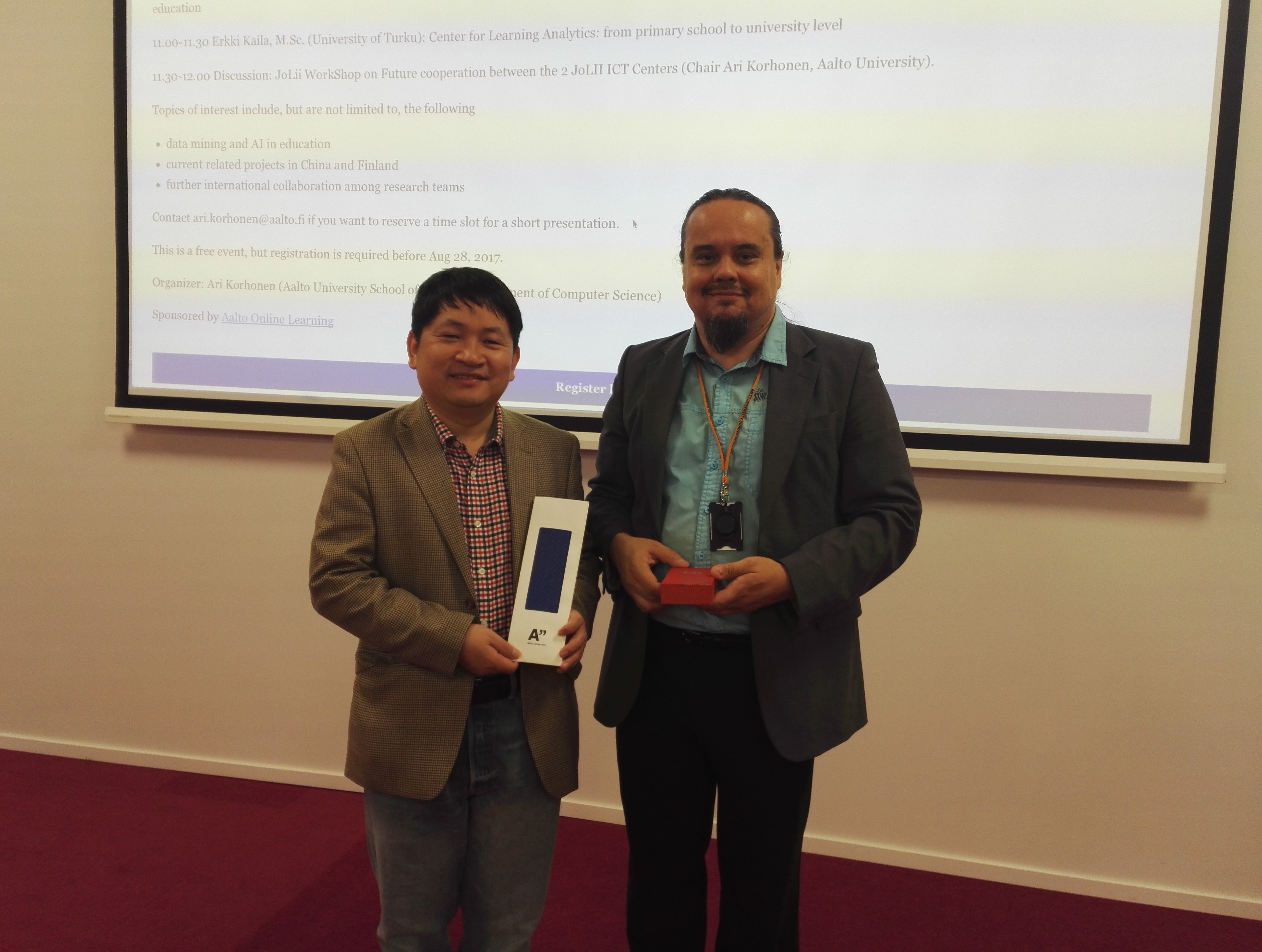 Professor Shengquan YU and Professor Ari Korhonen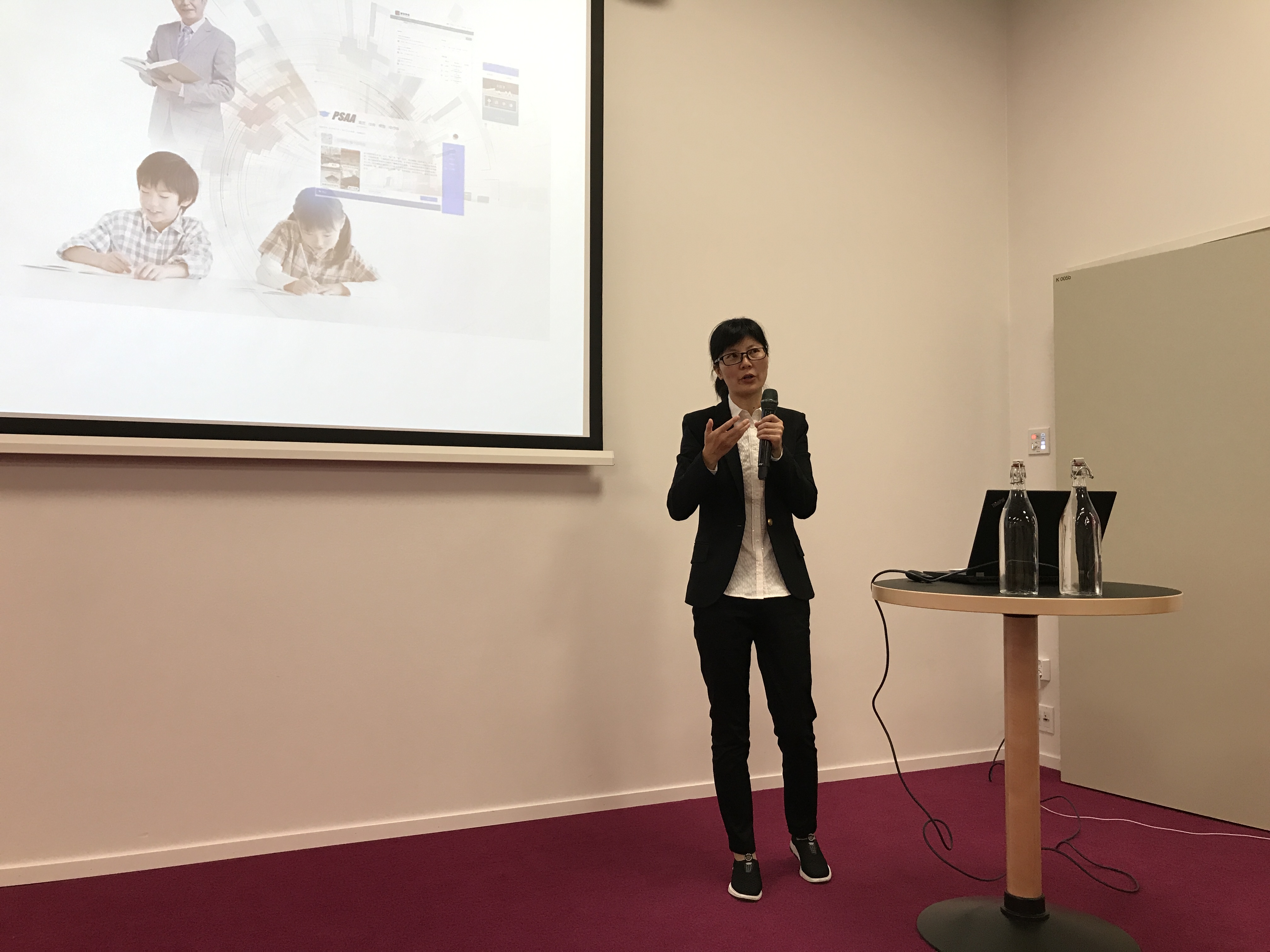 Doctor Baoping LI introducing the center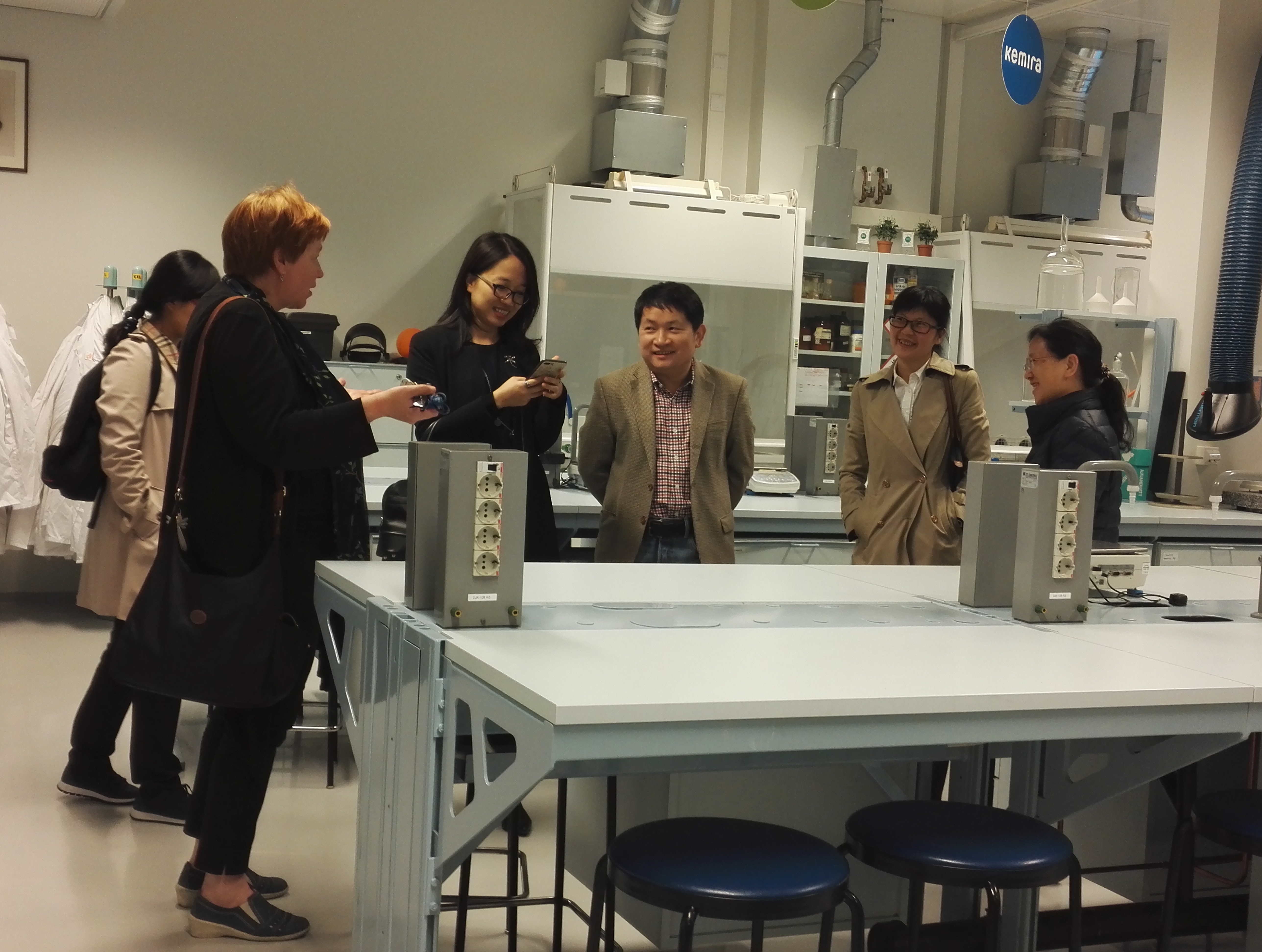 Delegation visiting LUMA Center