Workshop: Can Innovative Teaching Lead to Education Innovation Successfully Held
---
From September 14 to 15, 2018, The workshop was successfully held at 208 Yanbo Building, Beijing Normal University. The theme is STEM innovative teaching cooperation research: Can innovative teaching lead to education innovation? The event was a summary and extension of the one-week visit, classroom observation, interview and discussion, which effectively promoted the cooperation between Beijing Normal University and Indiana University and Victoria University. Data are collected from primary and secondary school teachers and administrators, which are about the practice and opinions of STEM teaching.
The workshop was jointly organized by the Advanced Innovation Center for Future Education (AICFE) of Beijing Normal University (BNU), the School of Educational Technology from the Faculty of Education of the Beijing Normal University, the Indiana University (IU) and the Victoria University (VU). Asssociate Professor Adam Maltese of IU, Dr. Yuan Gao of VU, Associate Professor Su Cai and Dr. Zhizhen Zhang from Beijing Normal University was all invited. Participants included teachers from Beijing Tsinghua Affiliated Primary School, Beijing Yizhuang Experimental Primary School, Beijing Fengtai Fifth Primary School, Beijing Fengtai No. 7 Primary School, Beijing Fengtai Second Middle School Affiliated Primary School, Beijing Education College Fengtai Branch, Beijing No. 2 Experimental Primary School Yihai Branch, Beijing Yuxiang Primary School Huilongguan School, Chaoyang Teaching and Research Center, Beijing Zhongguancun Middle School, Beijing Institute of Technology Affiliated Primary School, Beijing Primary School Wannian Huacheng Branch, Beijing No. 35 Middle School and Changping Beijing Normal University Experimental Primary School, 14 schools in total.
On the first day, Associate Professor Adam Maltese and Dr. Gao gave a keynote speech on What STEM Means and STEM Education Comparison between China and the West. They discussed on some STEM education issues with the primary and secondary school teachers. Thus, the teachers participated have a deeper understanding of STEM education, in turn foreign scholars have a better understanding of the specific process of STEM teaching in China too.
On the 15th, a number of teachers actively shared STEM units developed for their own subject teaching. Attendees shared their experiences vigorously and tried to absorb the exceptional teaching practice cases of various primary and middle schools in Beijing. Associate Professor Adam Maltese also commented on the STEM or STEAM teaching cases shared by the participants.
Based on the experience shared at home and abroad, this workshop has explored how to build a more dynamic STEM innovation teaching ecosystem and how to use the new teaching model to promote a balanced development of education.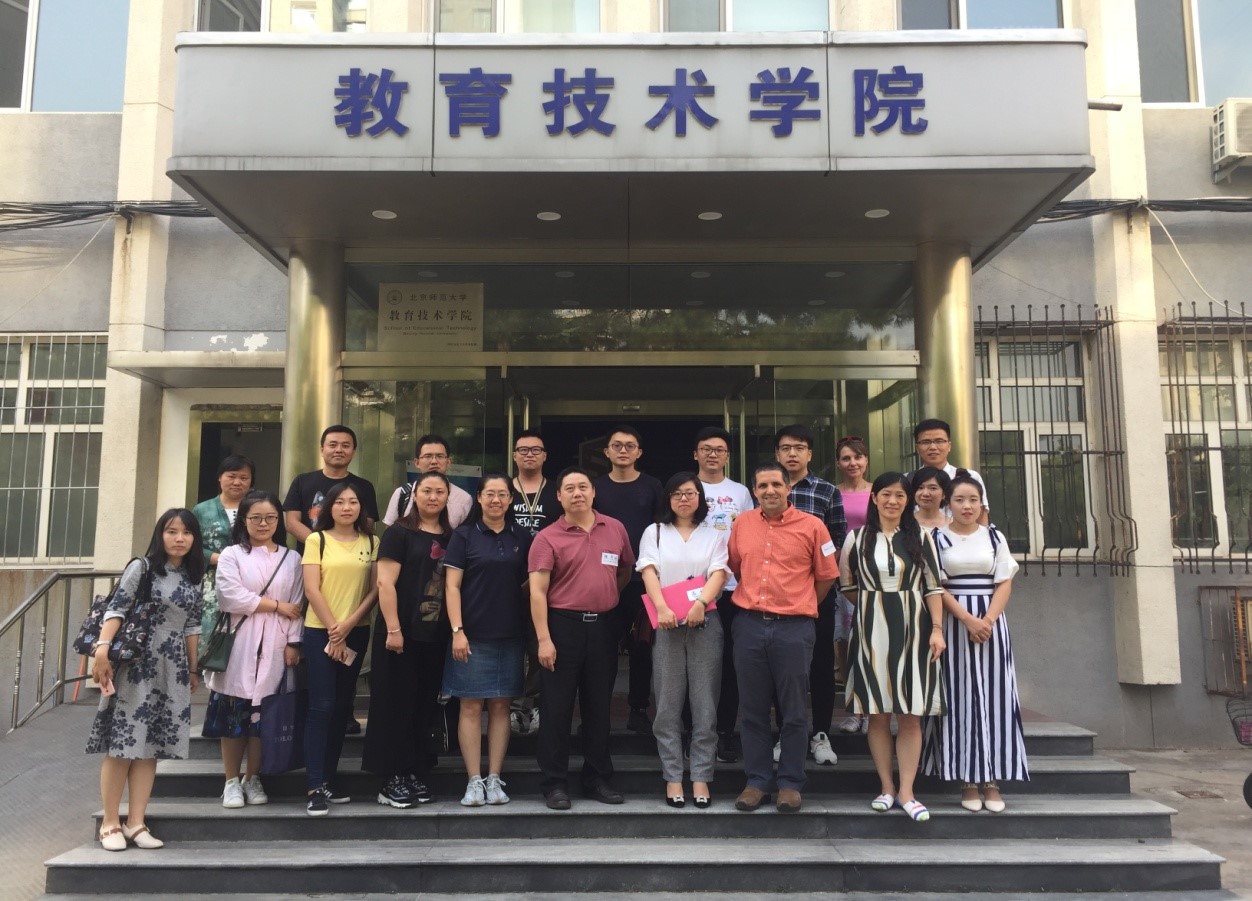 The Picture of The Workshop Attendees (Associate Professor Adam Maltese, Dr. Yuan Gao , and Dr. Zhizhen Zhang are the third, fourth and fifth from the right hand in the first line)